 100% SAFE & SECURE CHECKOUT 100% SATISFACTION GUARANTEED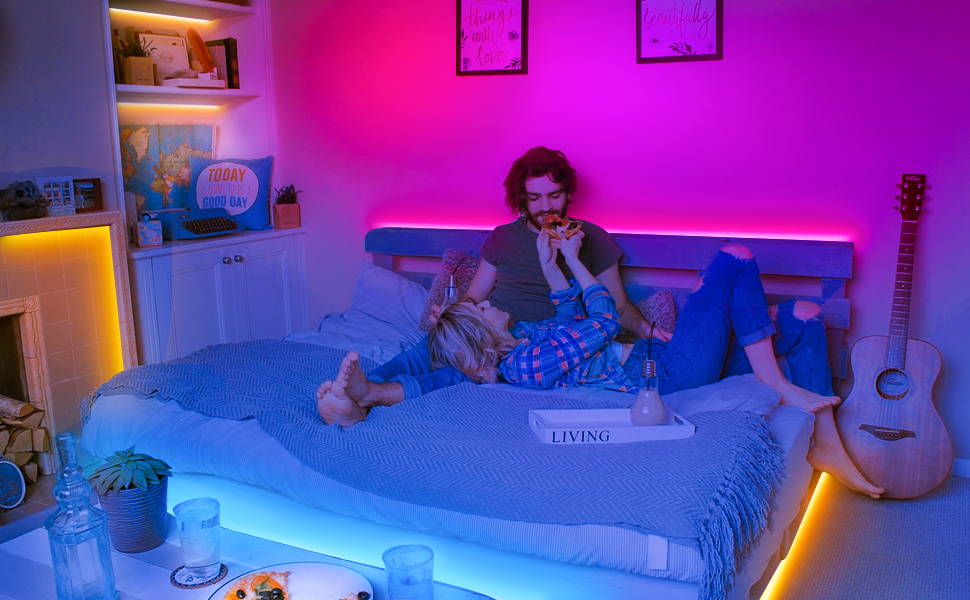 Create the magical atmosphere your room deserves. Reach next level immersion with our next generation RGB 5050 LightStreams Co™ LED Light Strips making any room look stylish in a matter of a click.

The LightStreams™ LED Light Strips is a compact, stylish, interactive and easy to use gadget which engulfs your entire room in magical and colorful atmosphere. Instantly upgrade your room into the dream room you have always wanted to create. It is time to stop using dull and plain boring traditional fluorescent lights once and for all!
5 Minute Easy Installation

30 Day Money Back Guarantee
Smart Control (300+ Colors & Dynamic Modes)

50,000+ Hour Life Long Span

Premium RGB 5050 LED Lights

Flexible & Cuttable LED Light Strip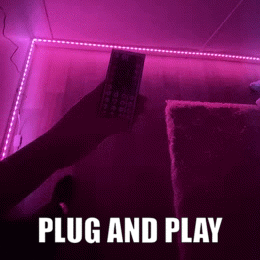 1 x LightStreams™ LED Light Strip (5M, 10M OR 15M SET)

1 x 44 Button Remote Control

1 x Power Adapter (US, AU, EUR, UK)

1. Stick the strip of led lights to a clean and dry surface or corner using our powerful double sided adhesive tape on the back of the LED strips to reveal the adhesive. Only peel off about 2 feet at once to make sure the tape does not catch any debris on it.

2. Start applying the strip against the surface. Having someone else hold the other end of the lights to peel the plastic from the adhesive will make this process easier.

3. Simply connect the controller receiver (white box) to the LED strip. The LED Strip and Controller Receiver (white box) both have arrows at the connection point. Make sure those arrows are facing each other so the lights receive the correct signals. Enjoy!

1. SIMPLY STICK LIGHT STRIPS TO ANY SURFACE
Instantly stick the strip of led lights to a surface or corner using our powerful double sided adhesive tape that is attached.

2. CONNECT SYNC CABLE INTO POWER ADAPTER
Simply connect the white cable into the power adapter included in the box

Turn on the power and start designing your perfect room with your 44 Button Remote including 300+ colors as well as multiple dynamic modes.